A black-tie dress code is just as terrifying as black ice, as confusing as a black hole and can easily make you feel like a black sheep if you're unable to find the perfect dress for a specific occasion. Dressing attire has become increasingly casual worldwide, making it even more difficult to follow a dress code. The unhelpful ciphers written at the bottom of the invitation only makes things confusing—"business casual", "evening", and "semi formal". Should you wear jeans, a long party dress, or a dinner jacket?
A black-tie dress code is usually rather straightforward for men; the ambiguity when it comes to women can make it rather stressful. Here's all you need to know to make things simpler for you the next time you go shopping: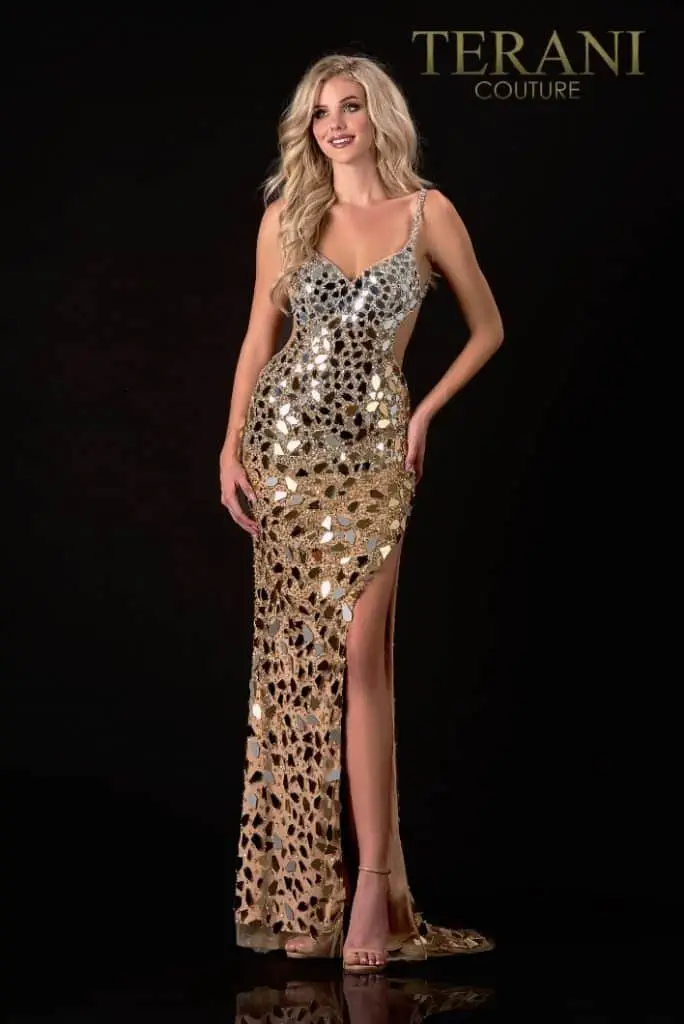 Understanding black-tie dress codes
Black-tie is a dress code standard for a particular kind of social event. While most people have heard of this term, they don't really know what it means. Black-tie is usually reserved for a formal event that occurs at night. This can translate to tuxedos for men and is more open to interpretation for women. It requires a certain level of sophistication when choosing a dress. Usually, women require floor-length gowns or dresses.
While you can wear a cocktail dress to a black-tie event, it would be a much better choice to go with something longer. Choose a classy dress with a simple, feminine silhouette, an elegant color, and simple jewelry to go along with it. Colors such as black, red, and dark blue are perfect for this attire.
Some evening-appropriate fabrics include lace, silk, chiffon, or velvet.
Determine the formality of an event
There should be clues regarding how smart an event is going to be. Take a look at your invitation—is it a thick, woven stock with fancy calligraphy and a high-quality stamp? It's probably an extremely formal event. If your invitation reached you digitally, such as through WhatsApp or Facebook, it's probably okay to be relaxed with your attire.
Pick out your shoes
Make sure you scope out your location before getting ready for the event. Is it a parquet floor, lawn, paving, or gravel? Take a look at the routes you might be taking throughout the event and re-think whether stilettos will be the best choice. Comfort is key—pick something that will allow you to enjoy the night. Choose something that accentuates your outfit—leave the lace-up sandals or crazy platforms at home for the evening.
A post shared by Evening/Prom Dresses by TERANI (@teranicouture)
Cocktail dresses
A sophisticated cocktail dress can be the perfect outfit if you're attending a less formal black-tie event. It's a great choice for women who don't feel comfortable in floor-length gowns and don't want to be afraid of tripping as they waltz through the dance floor. Make sure you choose an appropriate cocktail dress for the evening—something elegant or structured that sits around the knees is a great idea. To elevate your look, try sticking to a jewel-toned or black color palette, and complete the ensemble with delicate accessories and jewelry.
Gowns
There's no better excuse to get all glammed up than when going to an event with a black-tie dress code! A full-length gown in a decadent fabric and dark shade is a great choice for a black-tie event. Try investing in a high-quality dress with a timeless appeal—a sophisticated event like this isn't the place to try out crazy trends or cheap designs. Stick with classic styles and silhouettes that won't look dated in a few years.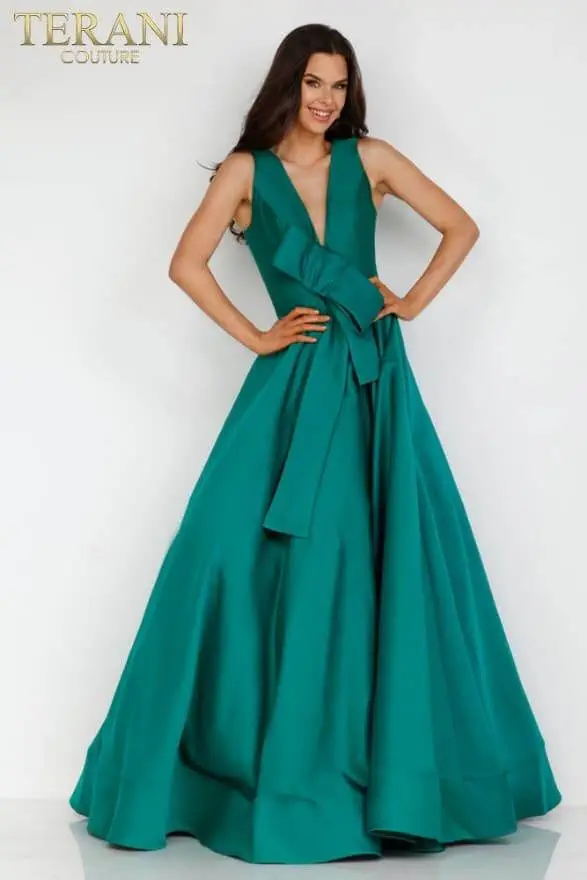 Wedding attire
Did you get invited to a wedding with a black-tie dress code? While you need to dress up, you don't have to look ready to strut down the red carpet. Skip the ball gown and go for formal cocktail gowns or knee-length frocks instead. Stay mindful of your dress's color—go for rich tones of navy, red, or something with a delicate floral pattern.
Gala attire
There's no better time to go all out with your clothing than at a gala with a black-tie dress code! Choose a long, floor-length, stylish and sophisticated gown to nail the dress code and not look under-dressed. Standard colors for gala attire include black, white, metallic, or red. You can also experiment with the glitz and glamour to go for purples, deep greens, and classy pastels. Go for a feminine silhouette that works with your body type, and add a little bit of flair with unique details.
Black-tie optional
This dress code is a bit more relaxed and open compared to traditional black-tie while retaining a similar level of sophistication. You need to dress classier than semi-formal attire, but not too fancy, where you start to look over-dressed. Choose a long dress or a formal cocktail gown to nail this optional dress code—the goal is to look elegant and proper without appearing as if you're ready to accept your award at the Oscars. Nothing beats the classic and timeless beauty of an ankle-grazing dress with neutral-toned heels and a few pieces of statement jewelry.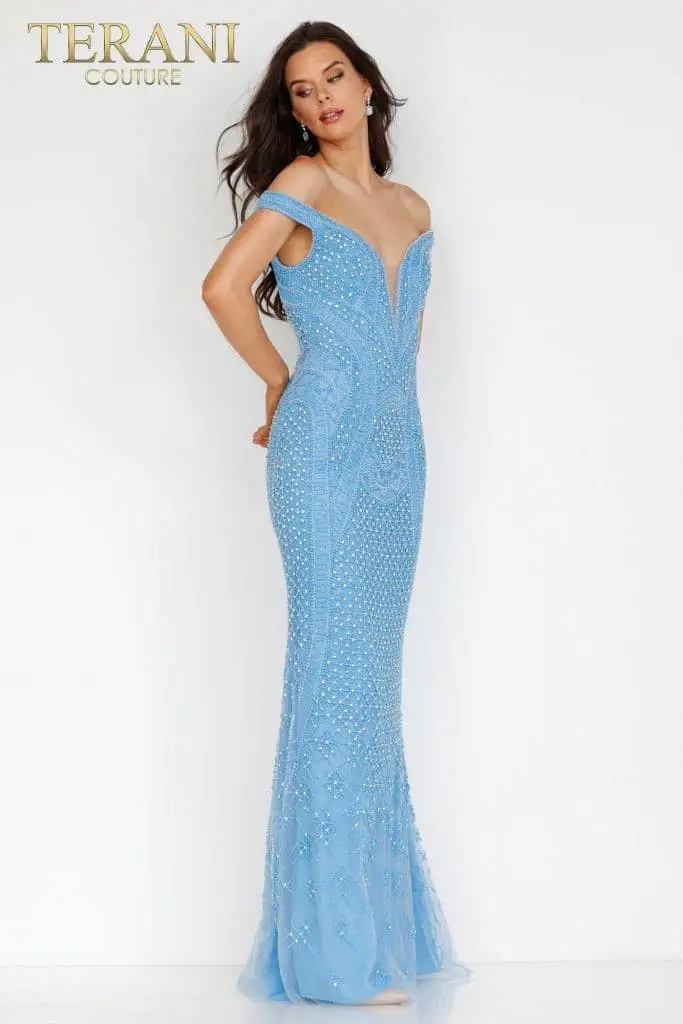 Looking for a place to shop?
Now that you know what to look for to fit a black-tie dress code, it's time to start shopping! While it's great to follow the advice provided above, it's best to use your own discretion to determine what would be best for your next black-tie event.
Respect your host's chosen dress code; if you have any doubts about your clothing, don't hesitate to ask them. Terani Couture is a world-famous designer and dress manufacturer that has a wide variety of gorgeous and affordable evening dresses, Mikado gowns, and long prom dresses available for women.
Current fashion trends and timeless styles inspire all our dresses. We make sure to use high-quality materials, from the fabric to the detailing. Our goal is to help you feel like the beautiful queen you are.
Check it all out at Terani Couture.