For most high schoolers, prom is one of the most exciting and memorable nights of the year. With the big day being just a few months away for most teens, it's time to start planning out the details— starting off with the dress. With hundreds of new designs released by Terani Couture this prom season, we are sure to have the couture prom gown you're looking for. With tons of new styles comes several new trends; it's time to break down the top styles to keep an eye out for this prom season.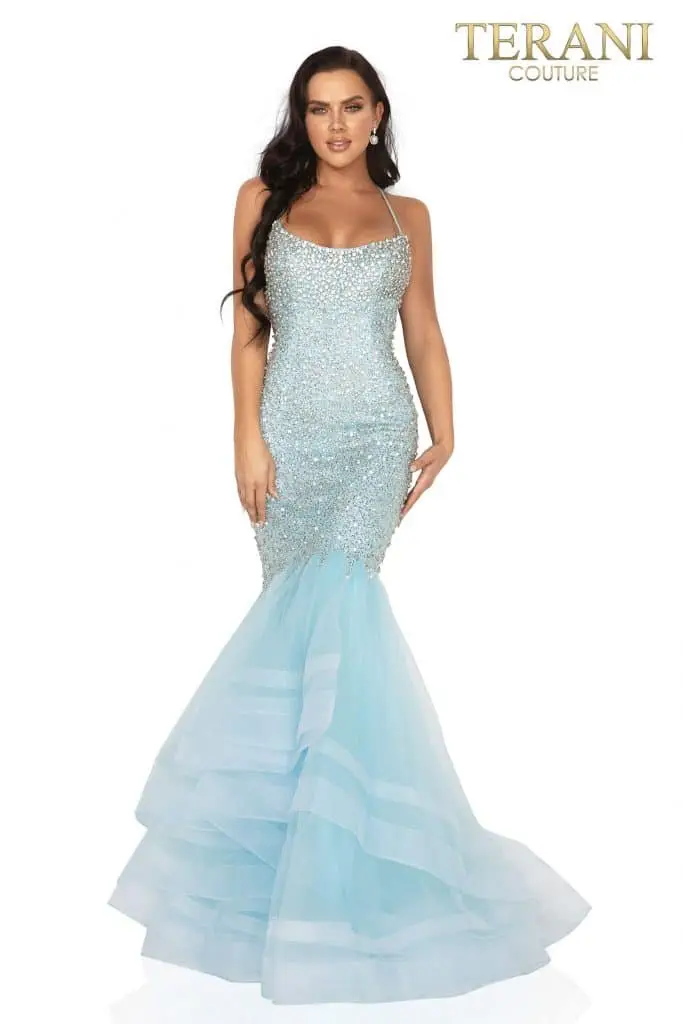 A few seasons ago we saw the emergence of the mermaid gown. This trend has quickly become a classic in many designer's collections. Fitted throughout the top and a poufy train at the bottom allows for a dynamic duo. If you can't decide on tight or loose, this is how to get the best of both worlds. This season we've seen lots of tulle trains to finish off the mermaid style. With lots of layers this material leaves the gown looking full and fabulous. This Tiffany blue dress is the perfect hue for the springtime. With a crystal, beaded column along the upper half and gorgeous tulle layers this gown is perfect for your last high school dance. An open back is oh so sexy and big silver earrings would complement this dress so nicely.
---
Fabulous Feathers – 2011P1102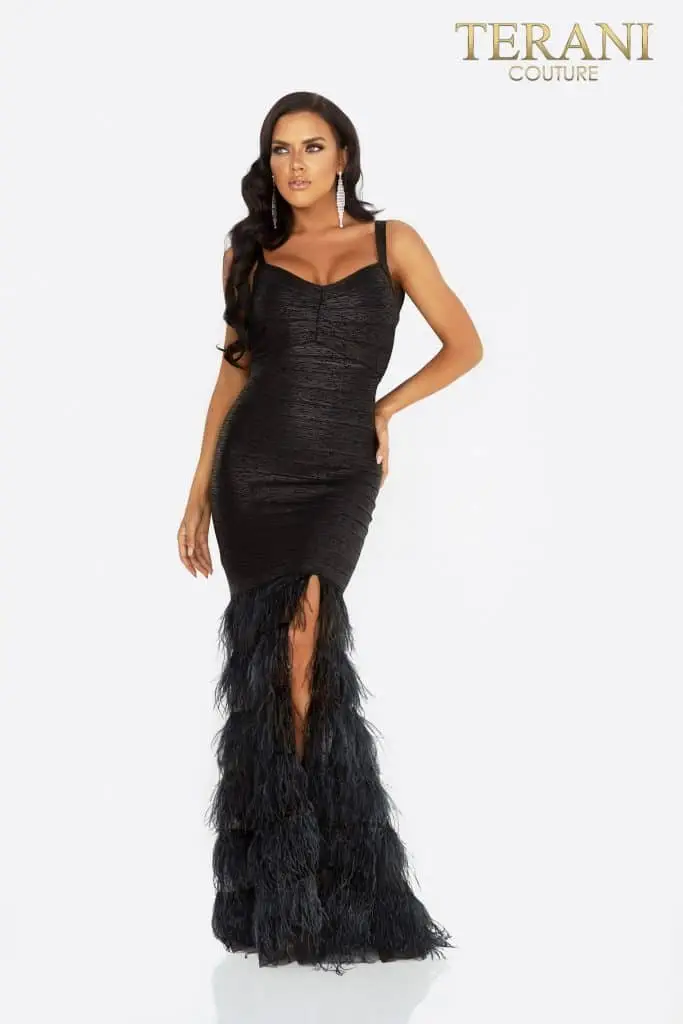 Feathers are the hottest thing this season. With a little bit of sexy and a little bit of sultry you're sure to be a showstopper in this beautiful gown. Bandage dresses are insanely flattering with their figure-hugging material. Followed by a train full of feathers, this detail brings all the sass and unexpected texture to play. This style is one of our favorite couture prom dresses this season. With this unique pairing, you can't go wrong. A slight scoop neck in contrast with a side slit provides the perfect contrast. This dress comes in black and silver and will ensure your 2020 prom is the best one yet.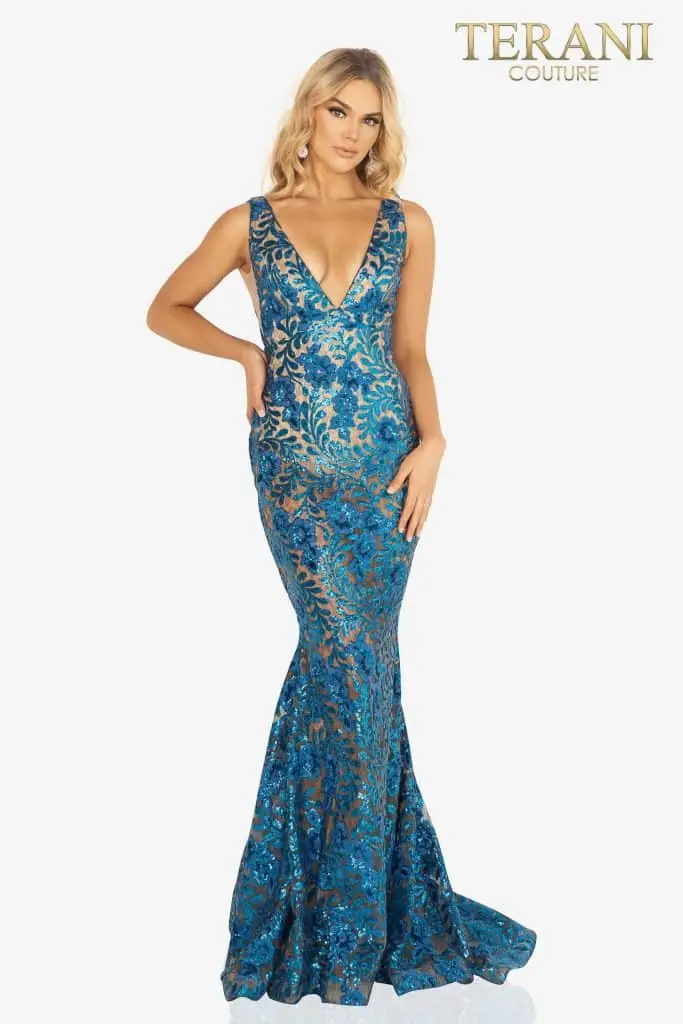 Recently, more and more dresses have been designed with a bodysuit lining under a gorgeous sheer gown. It's no secret that bodysuits are super popular among teens; taking it to the next step and incorporating it into a prom look is just the trend girls were looking for. Terani Couture released several different styles with this trend but this blue one is a crowd favorite. With a deep V-neck and a simple scoop back, this dress makes looking good effortless. Covered in embroidered sequins, this dress fans out into the most gorgeous train you've ever seen. The wide horsehair hem ensures that your train will be perfectly fanned out for all the photos the night will bring.
Regardless of what prom trend you choose to rock this year, Terani Couture makes sure you have a timeless style you'll love for years to come. Check out these dresses and more new dresses from our Spring collection by clicking the Prom tab. Happy prom shopping!