"Happy Halloween: Disney Princesses Gone Couture"
Here at Terani Couture we held a Disney princess inspired photoshoot to help get in the Halloween spirit! We've got a sassy, fashionable sin on four different Disney princesses featuring some of our stunning designer gowns.
Pocahontas: "Wanted for shutting down the party with the fashionable forces of nature"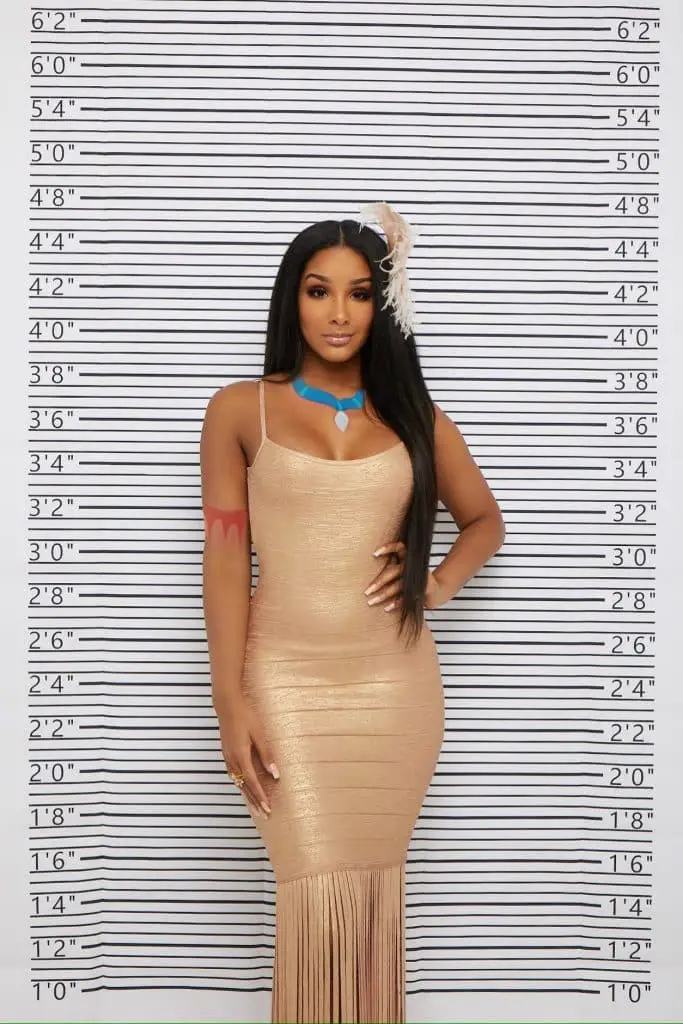 Pocahontas manages to do it all in style thanks to Terani Couture. The dress this model wears is a stunning champagne metallic bandage dress that hugs every curve. At the knees the dress flows into a gorgeous fringe that then hits the ground. The simple scoop neck is classic yet sexy all at once. A feathered headpiece is a necessary accessory and with the help of a few Pocahontas must have accessories, you've effortlessly recreated her look. You're sure to shut down the party in this killer costume!
Mulan: "Wanted for being a fearless woman warrior"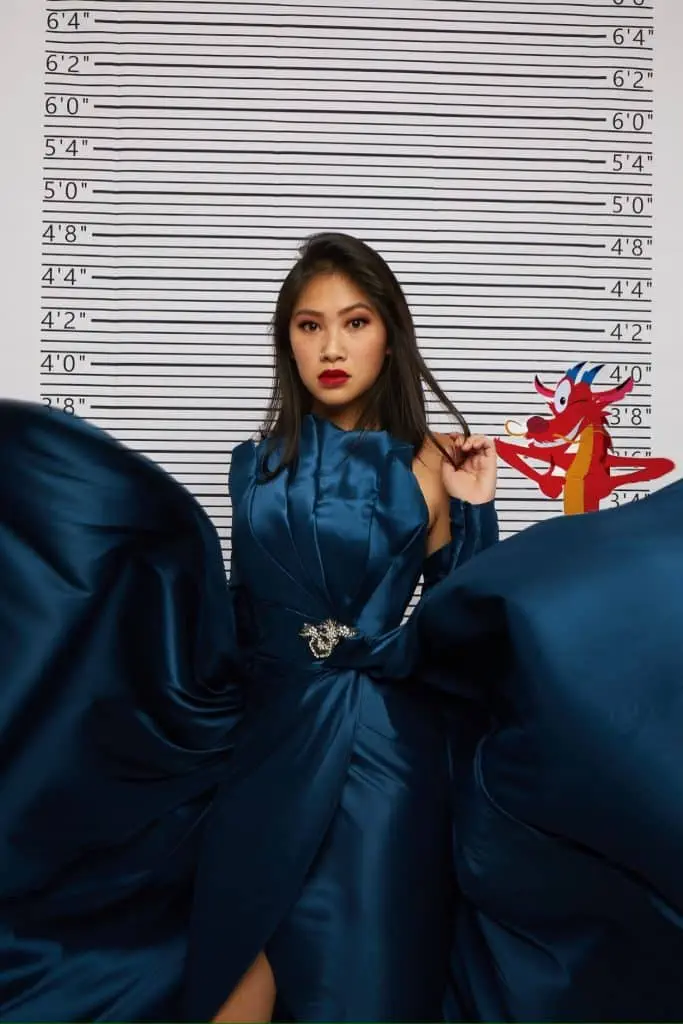 Mulan is effortlessly fearless, putting others needs before her own. Her Asian heritage is inspiring to several women and is what makes her one of the most notable of the Disney princess. Her fearlessness is made known with this gorgeous jewel toned gown from Terani Couture. With a dramatic exposed shoulder and elegant sleeves, the high neckline and crystalized waist detail encompass Mulan's characteristic perfectly. A bold slit exposes the leg just enough to make a statement while remaining respectful. A bold red lip completes this look and Mulan's entire costume.
Tiana: "Wanted for kissing a frog in style"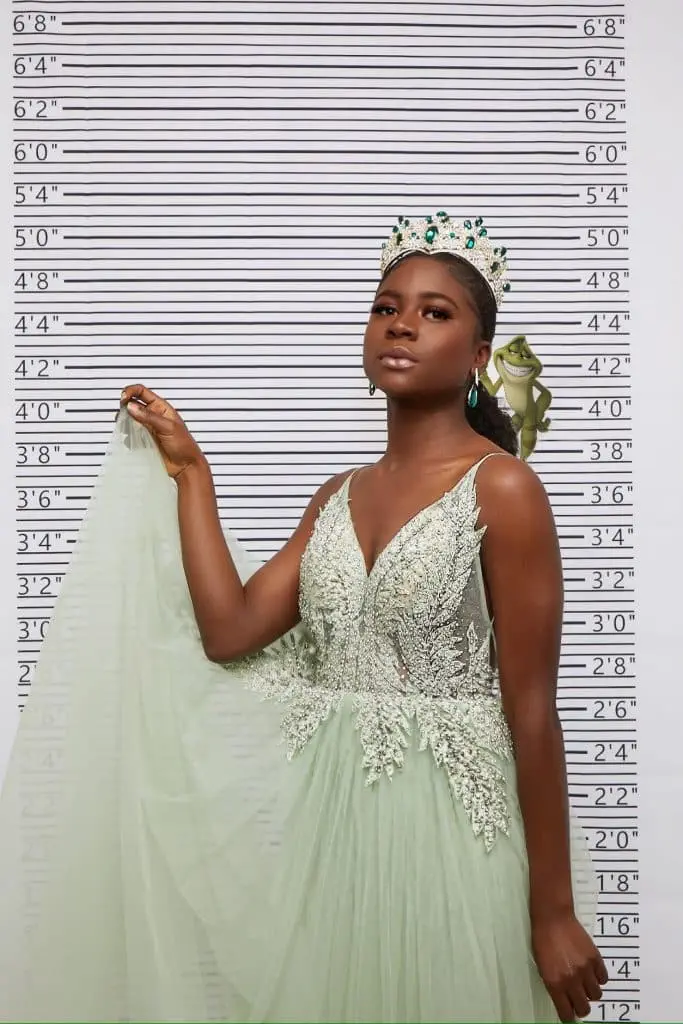 Tiana makes a statement as the first African American princess to be added to the Disney princesses. She has a poise and elegance about her that is not to be forgotten. The pale green dress is calming yet pops on her. With a beaded detailed bodice and a dainty v neck, this silhouette is stunning on every shape and size. The simple tulle of the train is a beautiful finish. Of course, Tiana's look would not be complete without statement earrings. Oh, and how could we forget?! The crown is a must… after all this is the story of the princess and the frog.
Anastasia: "Wanted for sweeping everyone off their feet"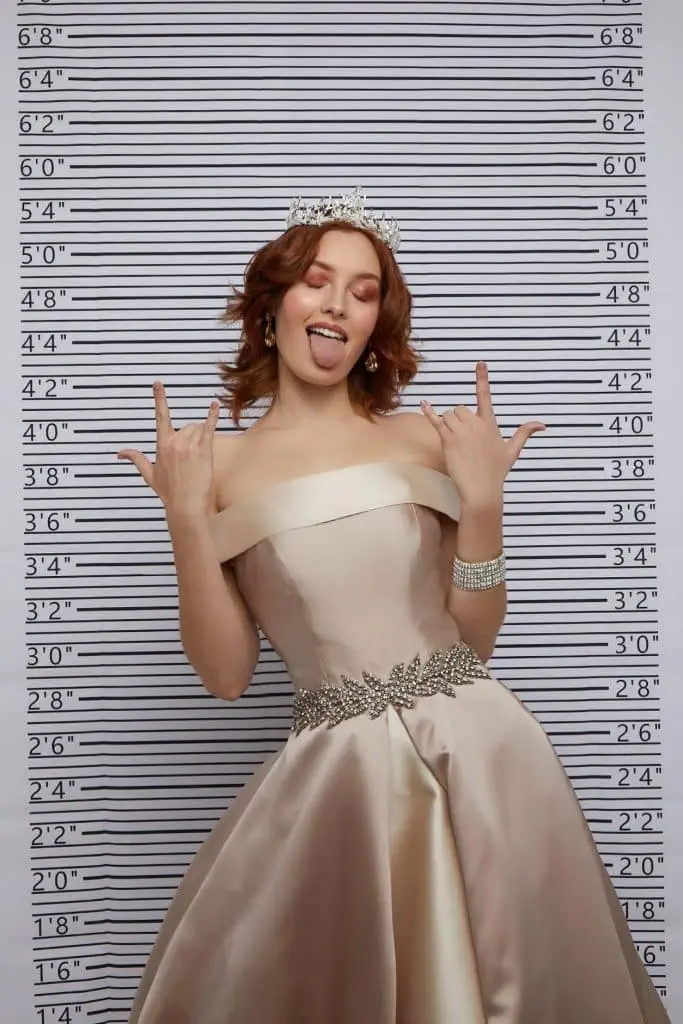 Anastasia makes her debut as one of the first original Disney princesses— a true heroin that is easily recreated with the help of a beautiful long gown from Terani Couture. This dress is especially beautiful with its off the shoulder details. The blush hue is a classic. A crystalized belt cinches the waist at its smallest point. Of course, Anastasia's look wouldn't be complete without a killer bracelet and a dainty yet prominent tiara. This one though smaller is a true show stopper. It's no wonder Anastasia became a princess!
View More images from our Halloween Theme Photoshoot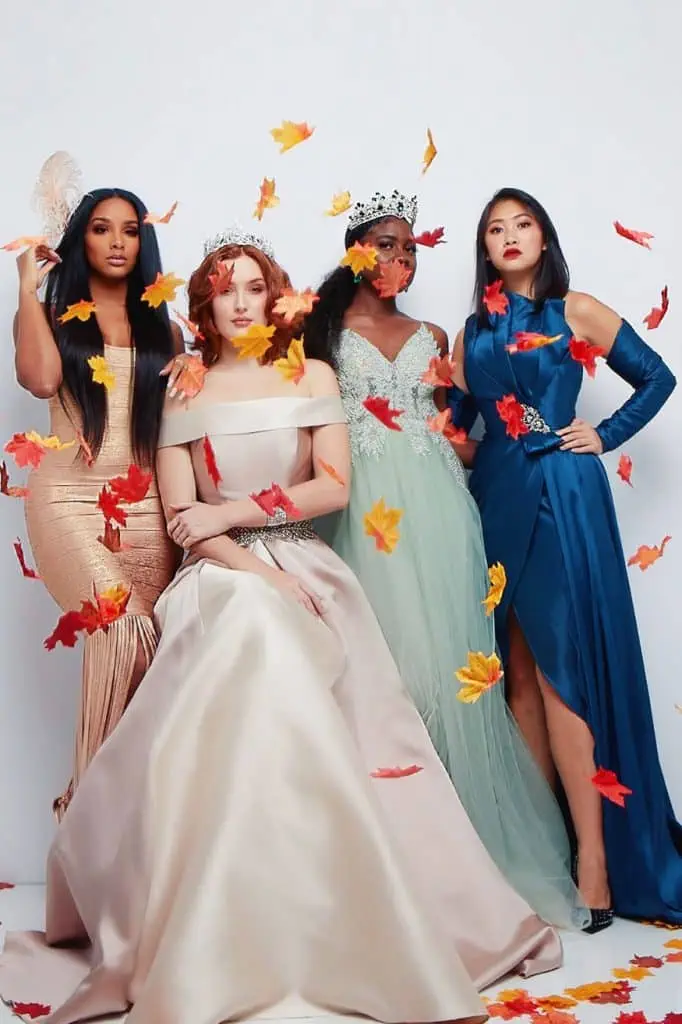 Check out our "Where To Buy Page" to find a location near you that carries one of the dresses featured in today's Halloween post. Hope you got some major costume inspiration from these gorgeous Terani Couture princesses! Happy Halloween from the Terani Couture family