Sweet 16 Dresses
Style:

1612P0502

$

0.00

Category: Amazing Dresses
Best Sweet 16 Dresses
In some countries, like Mexico, sweet 16 are referred to as Quinceaneras, which literally translates to "fifteen years old lass". It doesn't matter which part of the world you come from – Ireland, USA, Canada or Australia, sweet sixteen parties are a big deal. 'Sweet 16' parties are a memorable occasion in every young girl's life as it celebrates her "stepping into womanhood."
Now that all your other plans for your sweet 16 party are already devised, it is high time you start planning on how to dress up for the occasion. Here is what you need to know about choosing a gorgeous sweet 16 dress for yourself: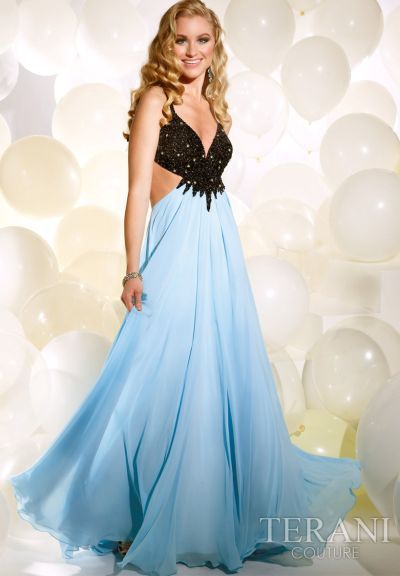 Dress According to the theme
Sweet 16 parties are often planned according to a theme. If this is the case, then you may pick a mermaid style sweet sixteen dress for a Disney themed party or a sweet sixteen dress in mint green, light pink and light blue and pastel colors for a tropical themed party. If the theme is wonderland, then dressing like the Tim Burton's Alice in teal frills and black bands will be an ideal thing to do. The themes could be related to masquerade ball, a Renaissance feast, a Hollywood movie, or simply as per a color code— you can let your imaginations run wild here.
Formal Sweet 16 Dress
Go for a long sweet sixteen evening dress if the party is lavish and formal. But then again, you may also opt for a chic short sweet 16 dress with straps or a sweet heart dress without straps. Halter-top sweet sixteen dresses have a touch of elegance with the. One sleeve and sleeveless body hugging cocktail sweet 16 dresses will make you sparkle like a princess.
Laced Sweet Sixteen Dresses
Laced sweet sixteen dresses with empire waistline are in the rage these days. Layered sweet 16 chiffon dresses with laces will certainly look trendy. If the dress is short in length, your flirtatious long legs will be accentuated. Twirl around and make all heads turn your way—after all it is your big day, you deserve to be in the limelight!
Do intend to dance?
If you are planning on dancing a lot at your sweet 16 party, then don't go for a tight sweet 16 dress. Pick something that is flimsy and has numerous flares.
The key to hit upon the right sweet 16 dress is to start shopping early. So are you wondering "where are the sweet sixteen dress stores near me?" Well, you need not worry about heading out to a local departmental store or mall for your sweet 16 dresses, as there are many trustworthy online retailer outlets from where you can find just the right dress for your party.
Are you ready to rock the party yet? If yes, then browse through the online collection of Seventeen, Saks Fifth Avenue, Nordstrom, PromGirl, Edressme, Lord and Taylor, and Missesdressy — they are few of the outlets that keep popular American brands like Terani Couture. Our sweet 16 dresses will rock your world!